Its summer time and many of you must be planning to relax in a cool place, Right? We know you love your makeup kitty but when it comes to packing beauty bits, you can't take along every single product you like. You must carry only those beauty products which you think you will really need while travelling.
Ladies, we are here to help you. Take a look at these beauty essentials you are going to need while travelling.
Sunscreen
The first essential beauty product that you will need is a good sunscreen with high SPF. Pick a sunscreen according to your skin sensitivity to save it from harmful UV Rays. We recommend a waterproof one, if you will be sweating or swimming during your vacation.
BB Cream
This will be the base for all your makeup. A BB cream is a two in one makeup product having both sunscreen and foundation in it. So, if you have acne or blemishes you'd want to hide, carry this product without any doubt.
Compact Powder
Compacts are simply essential if you want your make up to be intact for longer durations of time. Compact Powders are great for oily skin as they ensure maximum matte finish & closes the oil producing pores.
Eyeliner
Eyeliners make our eyes look dramatic and sexy, so you need to have one in your travel beauty bag, Carry waterproof eyeliner, whichever you trust and love. It'll not smudge until you want it to plus, it'll make your eyes look bigger and beautiful.

Mascara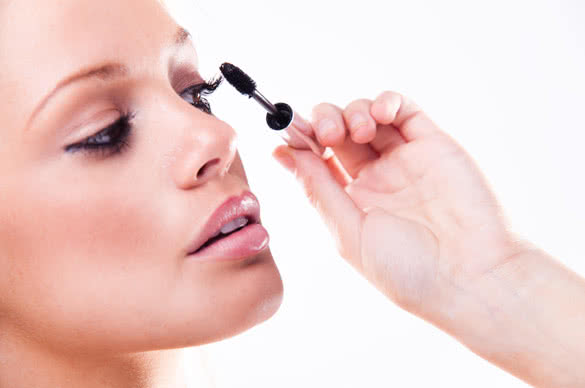 Don't forget to carry mascara in your bag if you want to make your eyes stand out. Mascara won't only enhance your look but it'll also curl your stubbornly straight lashes. Consider waterproof mascara that'll hold your curl for longer duration & won't get messed up.
Blush
If you love applying blush on your cheeks then, choose a colour that you can also be used as an Eyeshadow, to save on some space while travelling. Blushes are great for accentuating your cheek bones. You can go for a eyeshadow blush lip gloss that will give you great results.
Tinted Lip balms
Tinted lips balms will make your lips look fuller even if you don't wear lipstick. Give a shot to SPF tinted lip-balms to protect your lips from the sun and to get a pop-up look.
Facial Cleanser
Your makeup kit can never be completed without a face wash. Why? Because you can't jump into bed while you still have your makeup on. Wash your face with a facial cleanser and keep your skin clean, clear and younger-looking all day.
When deciding on which makeup products to put inside your travel beauty kit, consider these items you need for travelling. Take Care!